UDAIPUR DESTINATION WEDDING
Are you Planning Destination Wedding?
Udaipur might be the right place if the budget is not the constraint. Check on the overall budget for Wedding in Udaipur. If that match up with how much you are planning to spend before you start exploring other information.  Jag Mandir Udaipur is the most popular and famous place among youngster for a destination wedding. This place is surrounded by the Pichola lake, and only access to this place is by Boat which starts from Udaipur Palace.
The pavilion at the entry to the palace is an impressive white colonnade of cusped arches. The flower garden in the palace complex is set up in the large Garden Courtyard. It has yew bushes, jasmine, frangipani trees, bougainvillea, palm trees, nasturtiums, verbena, and moss rose. The courtyard itself is covered with black and white tiles, fountains and water pools. Crisscrossed by walkways with low marble handrails, bedeck the garden surroundings.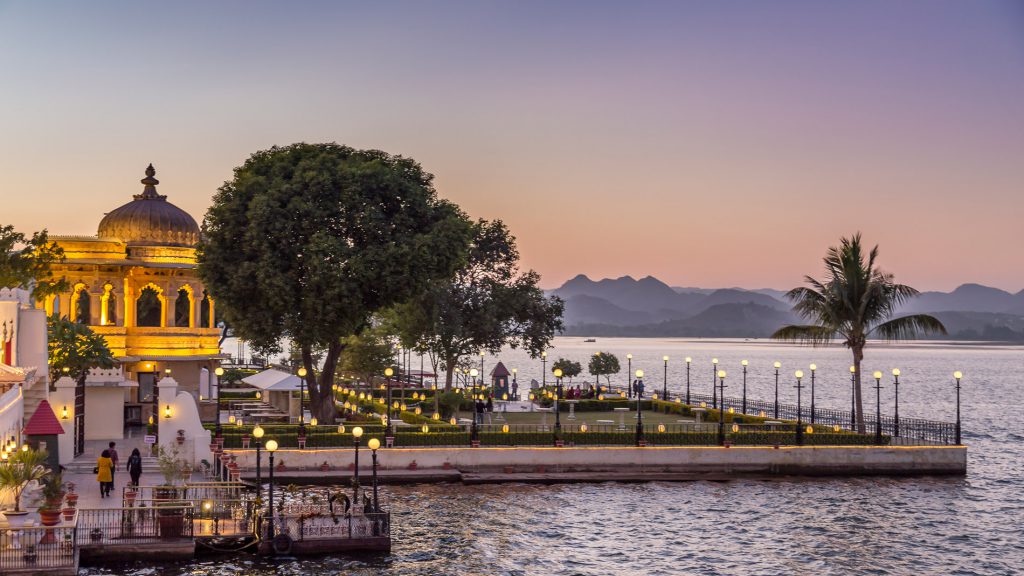 Jag Mandir Udaipur